CHANGE
It was the first weekend in August when I woke up on Saturday morning and decided I hated my hair. I called my salon and whined to the receptionist that I would do anything to get an appointment with my stylist, Dayna. Seriously? Who calls Saturday morning and expects to get an appointmet? I did. "Dayna is booked solid today, sorry," the receptionist explained. And yet, someone cancelled and I was able to make the CHANGE I wanted when I wanted it.
CHANGE is scary. Most people don't love CHANGE. Schedule changes are annoying, relocations are terrifying (I can personally relate) and operating outside of yourself or the self you have known forever is prickly.
So why am I suggesting that CHANGE is a good thing? For SO many reasons. CHANGE challenges our routines. It makes us stop and question.
Back in August I decided to cut my hair. Create a "new" me. Hair is hair, so it's safely a temporary change but quite frankly, so is every other change you may decide to make. Life is fluid, forever changing. Growth is CHANGE, so if you are willing to learn and continue to grow, you are forever changing.
My closet consultation business is about changing the way men and women look and feel on a daily basis. People, young and not so young, hire me to help them CHANGE the way they approach their wardrobe. In 2012, a woman reached out to me to help her improve her style and daily approach to dressing. I asked Randi to describe how I have "CHANGED" her...
"Because I hate to shop and have no fashion sense, my clothes were not contemporary and tended to be the same colors. Thanks to Kara, I not only look more stylish, I am also more creative in putting things together. I feel much more confident and receive more compliments than ever before"
Randi just celebrated her 70th birthday and is feeling extremely fashionable.
I'm challenging you to CHANGE. Get a new look through hair, makeup or fashion. Join a gym or studio and challenge yourself physically. Abort your current job or career for something you have always wanted to do. Eliminate the toxic relationships in your life.
In addition to embracing a CHANGE in your personal life for the betterment of you, investigate a personal behavior that will benefit others.
CHANGE is good. We get comfortable in old habits and routines. We have one fabulous life. CHANGE it up!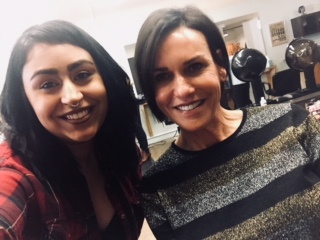 Dayna from FLIP Salon in Ferndale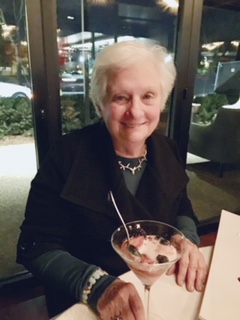 Happy Birthday Beautiful!